Give me a little more time and I'll finally have some more time to dedicate to you (and a real space to use for the computer instead of our little bistro table, yeesh!). Yep, tomorrow is closing day. As you can imagine, we are thrilled, although it still seems unfathomable that tomorrow we officially become home owners. All of our
searching
and
budgeting
has paid off. We found an amazing house AND will still have a comfortable savings after tomorrow's hefty check is handed over.
We lucked out and have a week overlap of owning the house (ah!) and our apartment lease; which means this weekend we'll be rolling up our sleeves and getting to work. The first major projects to tackle are the scraping of our living/dining room popcorn ceiling (after much debate about paying someone, we decided we'll take a whack at it first) and painting our woodwork trim white (I know, I know, some people, my mother-in-law included, think it's a sin. But it's our house and we'll do what we want). Wish us luck!
In the meantime, I'll live vicariously through you. Go out and shop these deals, will ya?
Banana Republic: 40% off in stores and online with code BRTUNEIN through 3/2 (2% back via ebates.com)
Gap:

20% off women's and men's online purchases and 10% donation to your choice non-profit online with code DOGOOD
Semi-annual kids and baby sale; up to 40% off in store and online
2% back via ebates.com

H&M: $4.95 sweatshirt today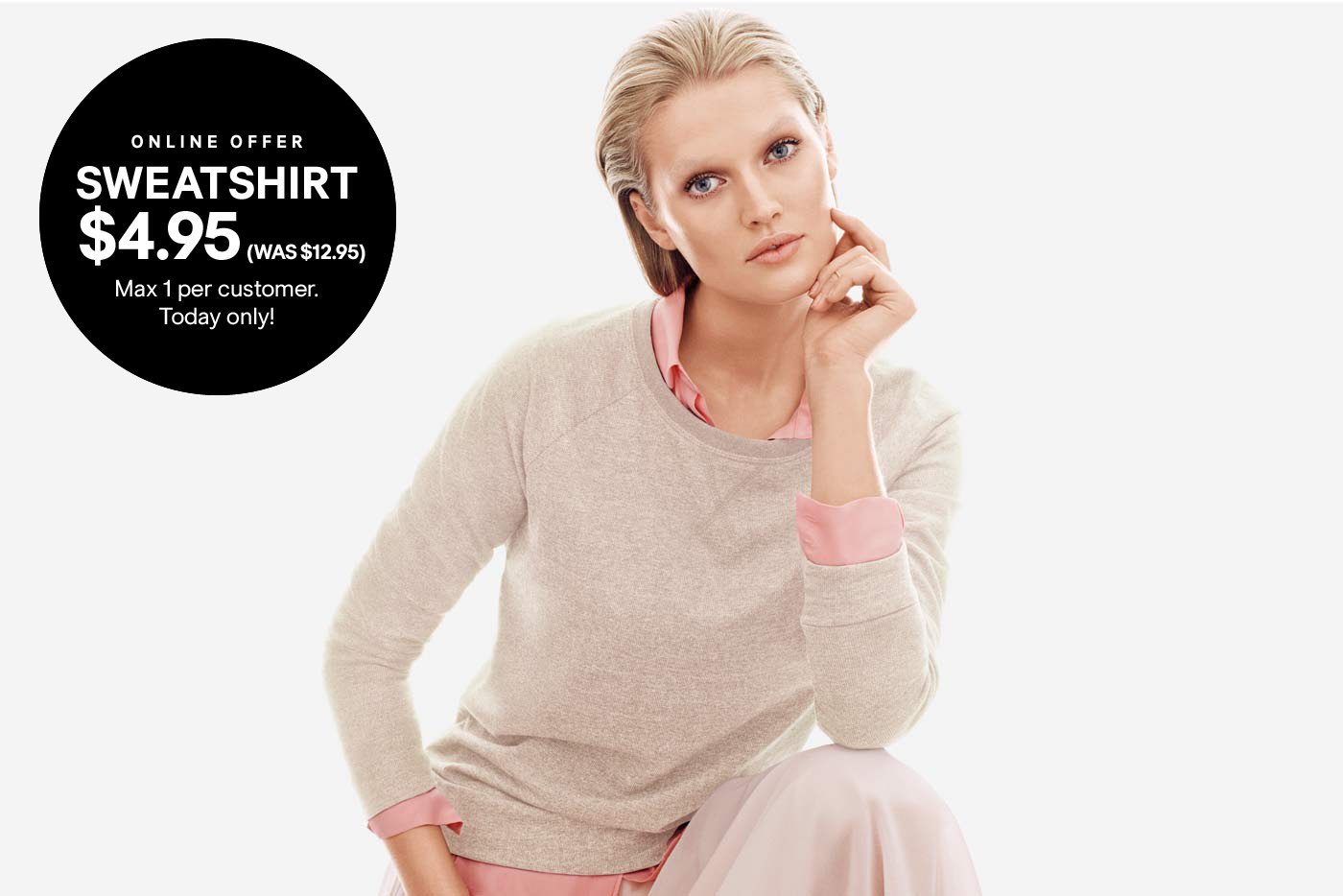 Old Navy: 25% off women's styles online with code ONSAVENOW and up to 75% off clearance sale in stores (2% back via ebates.com)
Nike: Extra 20% off clearance items with code BESTINGAME through 3/6 (6% back via ebates.com)
Piperlime: Extra 40% off final sale items today with code FINAL (2% back via ebates.com)
Shutterfly: 50% off 10"x10" or larger photobooks with code BOOKSMART through 3/5
Starbucks: Now through 3/4, receive a bonus star for every purchase with your Starbucks card (that's 6 purchases for a free item!)
West Elm: Up to 70% off newly added clearance items